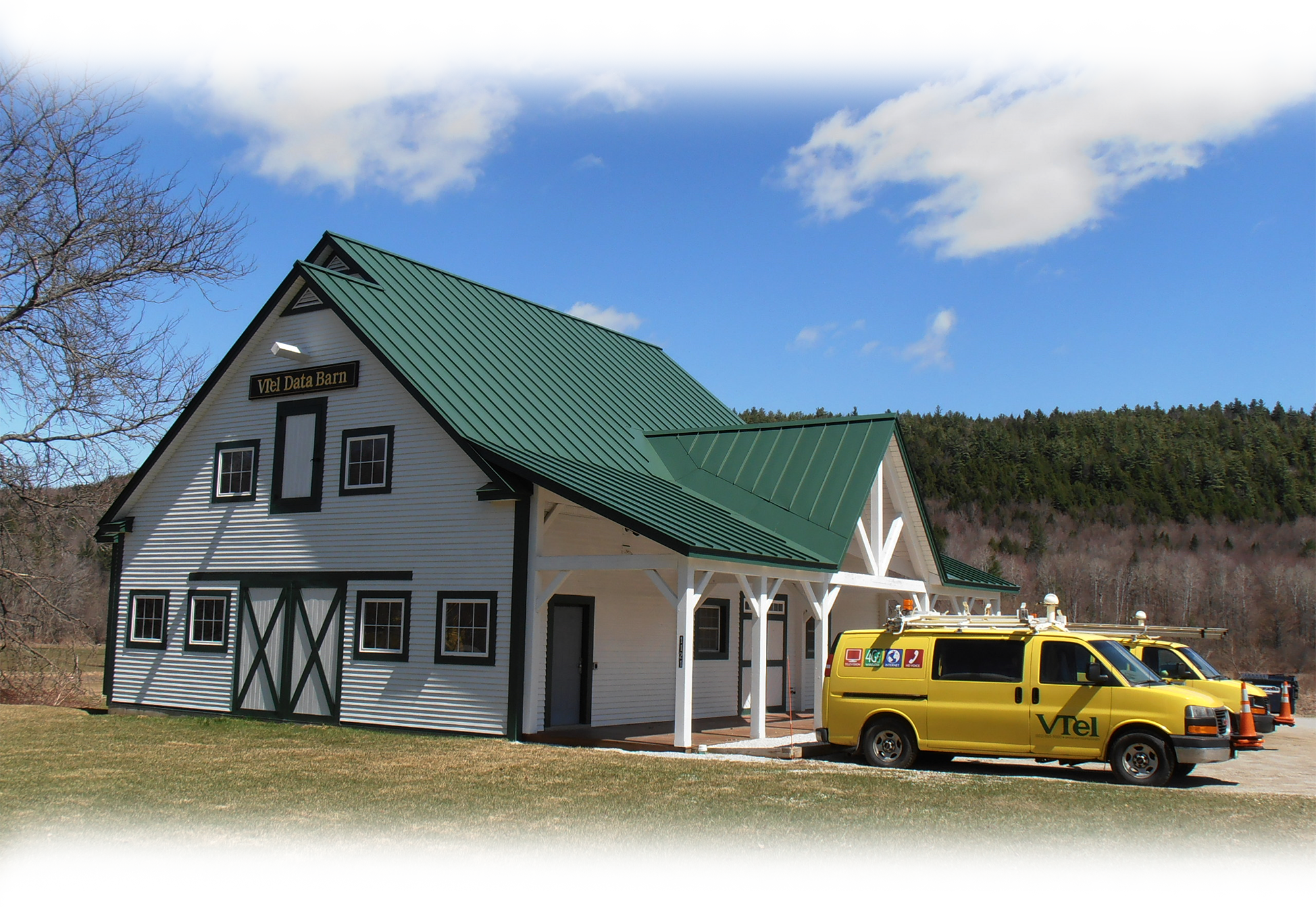 Join the VTel & VTel Wireless Team!
Join a highly energetic and motivated team of professionals, working together to bring Vermont-world class technology with down home service. Be at the forefront of technology and innovation by exploring an exciting new opportunity in telecommunications. VTel offers a exceptional benefits package, generous paid time off, competitive insurance plans and investment opportunities. Check out our current job openings below to explore each opportunity. Bookmark this page for new opportunities. 
Wireless Ambassador
VTel Wireless is a family-owned company that has built an advanced-technology 4G/LTE rural Vermont wireless Internet network, and we're looking for a few friendly Vermonters who know the streets and country roads of their Vermont home-towns.

Make $1,000 a month or more. Pick your own hours. Drive your own vehicles. Wear a VTel Wireless t-shirt. Teachers, students, farmers, professionals, or entire school baseball teams are all welcome. Help make rural Vermont a better place.*
We want you to drive along your nearby streets with a VTel Wireless lightweight and portable modem, where your neighbors want more, faster, better Internet. Check for strong wireless signal strength. Knock on doors to recruit new customers, host a meeting at your church, invite your local library to lend out VTel Wireless modems, set up a lemonade stand; whatever works! Make $50 per new customer, get some fresh air, and have fun.
How to apply:
Email Kristen Bruso, at kbruso@vermontel.com or call: 802-885-7770.
*VTel is not seeking to hire employees or enter into employment relationships with individuals who respond to this ad. Each individual will be asked to sign an agreement clarifying the terms of the Wireless Ambassador position.
Account Specialist
Important: This role is a primarily a remote position, but will require the use of a broadband internet connection.
We are seeking a highly motivated Account Specialist to work for our Springfield, VT-based organization. This important role at our company requires a dependable and friendly personality to serve as the front line of customer interaction. Candidate will be responsible for selling products and services to our customers and recommending a complete technology solution to best fit a customer's custom needs. Applicants should feel highly comfortable with selling and up-selling services by phone and written correspondence. Candidates should be motivated by reaching individual and team sales goals and enjoy an upbeat, competitive environment. Candidate will handle customer calls, emails, online chat inquiries to customer questions, service issues and disputes at a high degree of accuracy and promptness.
An ideal applicant for our company will be eager to start a career in sales and customer service or expand their resume in the field of telecommunications and wireless 4G/LTE technologies. This applicant will be ambitious, flexible and a self-starter who works well in fast-paced and changing environment. An ideal candidate will work well by herself/himself/themselves but also thrive in a team setting. The applicant would also need to be a master of multi-tasking.  Excellent verbal and written skills are a must. Prior sales experience and a proven track record highly desired for this rewarding opportunity.
Primary functions will include:
Explaining our technology to customers by email, phone and online chat.
Sell and promote products and services offered by company to new and existing customers. Use techniques such as up-selling, suggestive selling and offering sales promotions to make sales. Cross-sell products and services by promoting bundles. Maintain a high-level knowledge of company products, services, service territories, pricing and technical capabilities/limitations, hardware and others necessary information to reach the customer.
Work with customers by phone, online chat and email to answer questions regarding service, features, options, upgrades, and billing/payment concerns. Initiates service orders to begin, upgrade or terminate service, and initiate number ports as requested to begin service. Refer the customer to the appropriate department for a service trouble and initiate a trouble ticket if necessary.
Accept and post payments to customer accounts. Investigates and resolves customer billing issues, applies approved credits/adjustments, and confers with other departments to resolve billing issues. Establish payment arrangements and security deposits with customers according to credit policy guidelines for delinquent accounts. Assist with processing insufficient checks and related correspondence. Follow CPNI regulations and procedures when accessing customer accounts. Escalate issues to Supervisor as needed.
Perform miscellaneous clerical duties such as filing, data entry and record maintenance. Responsible for maintenance of carrier information and related correspondence for customer and Company use. Assist with processing batch payments and applying monthly recurring credit card payments. Assist with disconnection process for non-payment.
Perform other miscellaneous duties as assigned by management.
Qualifications:
Strong sales background; proven sales track record highly preferred.
High School Diploma or GED equivalent, college degree preferred.
Ability to read, analyze and interpret computer reports.
Ability to organize, prioritize and handle multiple work assignments.
Ability to complete work accurately under time constraints and deadlines.
Ability to communicate with customers, co-workers and various business contacts in a courteous and professional manner.
Ability to listen to the customer, determine needs and suggest appropriate technology solutions.
Ability to speak in a clear, understandable and friendly voice with customers and co-workers.
Strong desire to learn new technologies and a positive attitude.
Valid U.S. driver's license.
This role requires employee to work independently in a self-directed manner on assigned tasks and customer requests. Employee communicates regularly with customers and team members, requiring excellent written and phone communication skills  Proficient use of MS Excel, Word is required.
How to apply:
Submit resume and cover letter to csr@vermontel.com