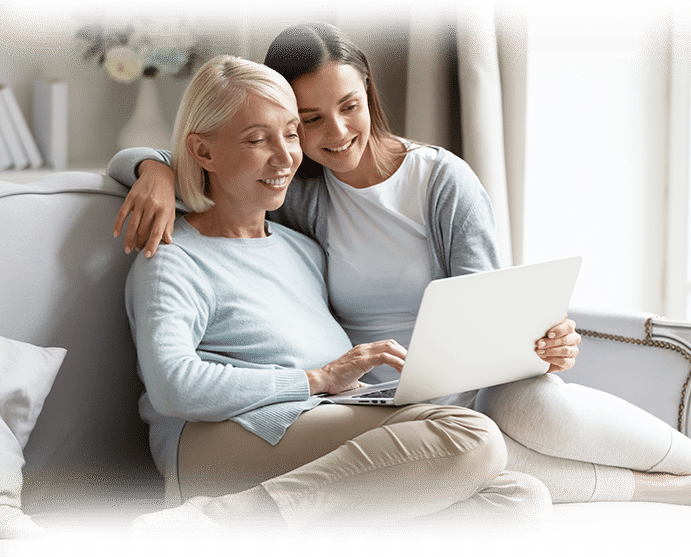 Gigabit Speed Fiber Internet with symmetrical download/upload speeds for as low as $39.95/mo.! Our best rates can only be found online — sign-up online and save!
VTel proudly accepts the Affordable Connectivity Credit (ACP) for eligible households. Customers can save up to $30/mo. on their monthly bill that includes Internet service. To learn more and apply today, visit our information webpage or contact us today.
Single User/Residential Access
Service
Monthly Rate
Description
GigE 10
$399.95*
Get a whopping 10 Gbps of speed with our fastest Internet yet, providing seemingly endless possibilities online.
GigE Gamer
$58.95*
Take your gaming to the next level! Lose the lag with a gigabit-per-second fiber Internet connection, and host to your heart's content with an included static IP. 
GigE Solo
$48.95*

Get up to Gigabit-per-second symmetric (1,000 Mbps download, 1,000 Mbps upload) speeds over fiber.

Fiber Optic Internet
$39.95*
Delivers speeds up to 1,000 Mbps, and includes 10 email accounts along with our centralized email spam and virus filter. Available at most homes within VTel's service area. Requires a phone plan. VTel-owned router rented for an additional charge.


Bundle up for even more value! Add Internet (up to 24 Mbps over DSL or 1,000 Mbps over Fiber) for only $39.95 when added to any existing VTel Voice plan. Restrictions and terms apply. Special online-only pricing shown here. Take advantage of online-only pricing by signing-up online, click here. Call for additional details and service availability. 
Affordable Connectivity Plans (ACP) – Residential Access
| | | |
| --- | --- | --- |
| Service | Monthly Rate | Description |
| ACP "All In" Fully Funded Plan | $0/mo.¹ | Broadband Internet Speeds of up to 100 Mbps. Equipment Included. Free Installation and Activation. |
¹The "All In" Fully Funded Plan is only available for households that qualify for the ACP credit. For more details on how to apply and to see if you may qualify, click here. The "All In" plan is for landline internet service only.
* Prices available through online checkout only and at select addresses only. Prices may be different in-store and by phone. Rates valid for new residential customers only. Prices and services are valid at time of printing in November 2022 and are subject to change. Requires a 2-year commitment. Prices shown are promotional and do not include regulatory, administrative, equipment fees or applicable taxes and fees which can change during and after the term commitment. GigE Gamer full price rate after 24 months (without contract extension) is $81.95/mo., GigE Solo full price rate after 24 months (without contract extension) is $71.95/mo. 'Fiber Optic Internet' promotional rate requires a phone line and full price rate after 24 months (without contract extension) is $76.95/mo.


Discontinuing service for any reason before the 2-year commitment is up subjects the subscriber to a $25/month fee for every month that would have remained in the term billed in one lump sum. Returning VTel-owned equipment is the sole responsibility of the customer. Limitations apply; please see www.vermontel.com/terms for additional terms and conditions.
Fiber and DSL services are only available in select areas within Vermont Telephone Company's service area. Available only with fiber optic connections. Additional terms apply, not available in all locations.
This is an informational notice required by the Federal Communications Commission (FCC). Vermont Telephone Company, Inc. ("Company") is required to notify you of its intent to discontinue providing DSL service on a tariffed basis within the Company's Vermont serving area. This notice fulfills that requirement. See also the notice filed with the FCC April 5, 2022.
Beginning July 1, 2022, the rates, terms and conditions for the Company's wireline broadband Internet access service (WBIAS, also called "DSL") will be available on the Company's web site at www.vermontel.com and will also be available for review at the Company's offices in Springfield, Vermont.
Sign Up!
Contact us to receive these services:

Sign-Up Online click here!
Call us at (802) 885-9000
Email us at info@vermontel.com
Send a message through our easy-to-use contact form
Vacation Services
Our flexible vacation services can save you money if you only need your line operational for part of the year.