Advantages of Fiber-to-the-Home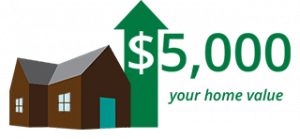 Greater Capacity and Reliability. Today's homeowners are using technologies that require more and more bandwidth, like VTelevision, content streaming to multiple devices, file sharing, gaming, and home monitoring systems. Fiber optics is the only technology that can keep up with these bandwidth demands.
Cost-Effective. Data on a fiber optic cable can travel many miles in a split-second—at the speed of light, in fact. This speed allows a more cost-effective method to transmit large amounts of data to everyone's homes, between homes, and around the world.
Secure. Voice and data transmissions via fiber are more secure than when they are sent over conventional copper cable connections. The use of fiber eliminates the ability to tap, or eavesdrop, through contact with the delivery system.
Future-Proof. Once installed, fiber is easily upgraded by changing the electronics that create the light pulses, and not replacing the cable itself. That's why fiber networks are said to be "future-proof".
Adds Value to Your Home. A recent report showed that having a GigE fiber optic connection can add as much as $5,000 to your home's value.*
*RVA, LLC Homeowner and Developer Survey and Research commissioned by the FTTH Council, 2009. 
Need Help?
We are happy to assist you! Please contact us: • Call us at (802) 885-9002 • Email us at info@vermontel.com • Fill out this webform