The VTel Service Guarantee
Once yearly, if you feel that we could ever have done a better job serving you (for any reason), simply let us know and we will apply a credit for one month of the affected service. We ask only that you tell us how we could have done a better job.
We welcome your calls as a chance to improve. We want you to think of VTel as "the best service I have ever encountered".
The VTel Price Guarantee
If you ever learn of a lower price tell us, we'll send $10 to thank you, and we'll match the lower price or end any contract with no penalty. We've been serving Vermonters since 1890. We've never seen a lower price we can't beat.
Surge Protector Use Required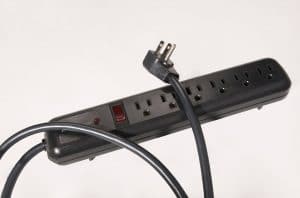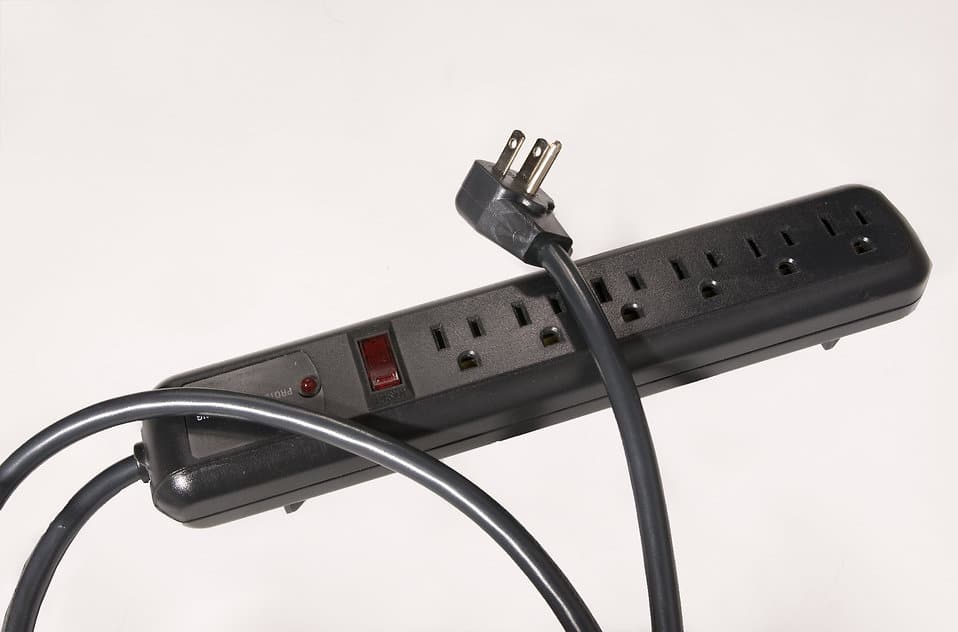 You must use a surge protector.
Electric surge protectors are available at big box electronic stores or even online at Amazon, as well as many hardware and drug stores. If VTel's Internet router or other equipment in your home is destroyed because you didn't use a surge protector you will be billed replacement cost. Read more about our policy on surge protectors here.
Important Internet Use Limitations
(A) VTel's offers for "unlimited Internet" and other "unlimited" services are all subject to the following limits: Because there will always be some customers who make use of "unlimited" Internet or other services in ways VTel considers unusual or excessive, VTel reserves the right to inform such users – at VTel's sole discretion–they are operating outside acceptable levels, and to restrict or terminate service, or charge extra for future service. VTel's caps for Internet usage exist, and will vary based on VTel's determination of what is fair and reasonable; (B) VTel Internet or VTelevision users cannot re-sell VTel Internet or VTelevision to 3rd parties, whether via WiFi, wireless, wire, or other means, without written consent from VTel. (C) No dwelling unit or business can knowingly share its VTel Internet or VTelevision connection with other dwelling units or businesses without written consent from VTel. (D) VTel Unlimited Internet using DSL or GigE at costs of $9.95 to $99.95 per month is for home use and small business use with ten (10) or fewer Internet devices on an enterprise-wide basis. Larger users sign a master service agreement defining quality of service, costs, and mutual obligations.
Governed by Laws of Vermont: This Agreement will be construed in accordance with, and governed by, the laws of Vermont
VTel not liable for consequential or other damage: VTel shall not be liable, directly or indirectly, for any loss of revenue, production, use of facilities or profit, or for any other indirect, incidental or consequential damages, whether claimed in contract, equity, tort (negligence) or otherwise, arising or alleged to arise in any manner from performance or non-performance of this Agreement, or breach thereof, in any manner whatsoever, now or ever.
VTel's rights to cancel: VTel reserves the sole and unequivocal right to terminate VTel WOW voice, Internet or wireless or any other service to any customer, without prior notice, at VTel's sole discretion. In the event VTel exercises this right, VTel's liability will be limited to reimbursement of any monthly fees for services not yet used.
Disputes resolved by arbitration: Any claim or controversy in an amount exceeding $1,500.00 and arising out of this Agreement or the alleged breach thereof, shall be resolved by binding private arbitration pursuant to the Commercial Arbitration Rules of the American Arbitration Association. No action or claim may be brought by either party more than 1 year after any alleged breach, failure, or event in question.
Terms of Service: This Agreement, combined with the Internet Terms of Service that may be updated from time to time, constitute the entire agreement of the parties. The Internet Terms of Service are available online here. No oral or other modification to this contract is valid unless signed, dated, and notarized by a representative of VTel.
VTEL'S NETWORK HAS BEEN BRINGING INNOVATION AND GOOD IDEAS TO VERMONT SINCE 1890. OUR MISSION IS WORLD-CLASS TECHNOLOGY WITH DOWN-HOME SERVICE.