VTel is dedicated to providing you with world-class technology and down home service. We know that part of being a good neighbor is providing a great value, that's why we have launched our Special Offers page where you can find special offers and deals to help save you money.
We recommend bookmarking this page and checking back periodically, as offers will change from time-to-time. Know someone looking to try out a new VTel service? Share this page with friends and family to help spread the word. Also remember, by referring someone to VTel, you can earn up to $50 per referral (terms apply).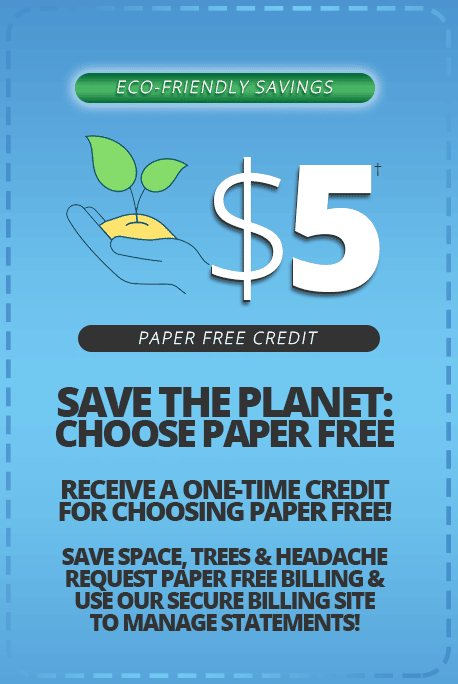 † $5.00 paper free credit is a one-time bill credit. No cash value, non-transferrable. Limit one per account.

Bring a friend or family member to VTel, we'll pay you $50.00 per referral! There are no caps — refer as many people as you can!
New customer must be new to VTel and not have been a customer within the last 12 months.
New customer can choose any service, phone, internet or TV!
Remind your friend to mention your name so you receive credit! 
Referring party will receive $50.00  referral credit in form of a bill credit. No cash value, non-transferrable. 
$50.00 credit is payable as a bill credit per new customer successfully referred, not per service referred.
New customer must be a new customer to VTel and not had any VTel service within the last 12 months. 
New customer must mention referring party's name at the time of order for the referrer to receive credit. We are unable to backdate refer-a-friend credits beyond 3 months.
New customer must remain active for at least 30 days for referring party to be eligible for their referral credit(s) to be applied.