How to Cut the Cord!
As Internet access speeds have increased, so has the amount of high-quality video content available to residential Internet users via streaming. The content that comes through these alternatives to traditional television are collectively called 'Over-the-Top' video. We at VTel are proud of our VTelevision service, but we realize that the television industry is changing rapidly, and as the highest-speed Internet provider around, we are more than well-equipped to deliver the best viewing experience no matter how you like to watch your video content. We would like to share some ideas and resources you can use with your VTel internet service to access this content without having to pay an excessive monthly cable bill.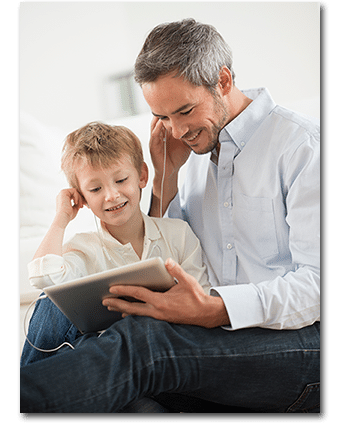 Digital Media Player Set-Top Boxes
Set-Top boxes allow you to view streaming media on your TV without using a computer. You can stream a wide selection of video to game consoles such as Microsoft XBox One or newer, Sony Playstation 4 or newer, or Nintendo Switch. However, the three brands listed below are the most popular brands of digital media player set-top boxes by far.
Roku
AppleTV
Google Chromecast
Streaming Services (Free)
These are ad-supported, official sources of recently-aired television content.
Streaming Services with Live TV (Paid)
Most of these streaming media sources are supported by most of the digital media player set-top boxes mentioned above, as well as available on your computer or mobile device.
The options below are noteworthy for being streaming services with on demand libraries, but also offer live TV services much like cable TV – but without the contract!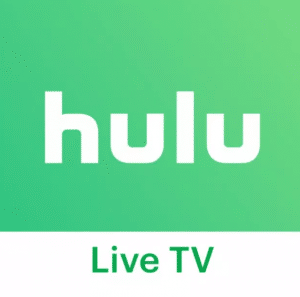 Channels: 64+
DVR: Yes, 50 hours of storage.
On Demand: Available.
Watch Live and On Demand TV from 50+ top channels including sports, news, entertainment, and more. Plus, enjoy unlimited access to the Hulu Limited Commercials plan, which has full seasons of exclusive series, current episodes, classic favorites, Hulu Originals, hit movies, kids shows, and tons more with minimal commercial interruptions.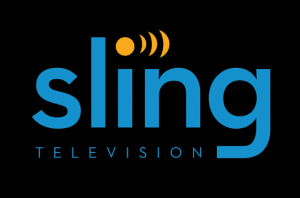 Channels: 28+
DVR: Add on for $5/month
On Demand: Available for some titles.
Sling Television has the most simplest package for the lowest price, and is a less complicated streaming service, making it a good place to start if you've never tried a streaming platform before and are only used to cable TV. It's smaller packages gives it most of the basic and popular channels for the lowest price, along with a few on demand titles as a bonus.

Channels: 50+
DVR: Up to 20 hours of storage available.
On Demand: Available.
DIRECTV NOW is a standalone streaming service for Live TV and On Demand entertainment. Quickly find your recently watched movies & shows, right at your fingertips. Enjoy news, sports, events and shows as they happen, or binge your favorite TV series and movies anytime, anywhere.
Channels: 50+
DVR: Unlimited storage for 30 days.
On Demand: Available.
YouTube TV offers a familiar interface to the popular and free YouTube platform, but comes with all the standard features expected of a streaming service including live TV, and the ability to DVR an unlimited amount of shows and movies for up to 30 days.

Channels: 85+
DVR: Up to 30 or 500 hours of storage allowed indefinitely.
On Demand Content: Available.
Fubo is streaming service with an focus on live TV and sports channels. Stream and record live sports and TV from FOX, NBC, beIN SPORTS, Univision, NBA TV, A&E & more. It has a pricing comparable to cable TV, but also particularly large package plans which is great for anyone looking to get as many channels as possible.
Streaming Services On Demand (Paid)

On Demand: Yes.
Original Content: Yes.
Netflix is a streaming service that offers a wide variety of award-winning TV shows, movies, anime, documentaries, and more on thousands of internet-connected devices. You can watch as much as you want, whenever you want without a single commercial – all for one low monthly price. There's always something new to discover and new TV shows and movies are added every week!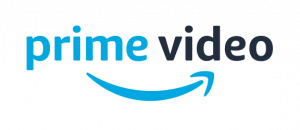 On Demand: Yes.
Original Content: Yes.
Prime members enjoy exclusive access to a growing lineup of award-winning Amazon Originals, plus thousands of popular movies and TV shows—all at no extra cost and available to watch on practically any device.
Requires an Amazon Prime membership.

On Demand: Yes.
Original Content: Yes.
A dedicated streaming service for just HBO, for on demand streaming anytime anywhere, featuring their signature exclusive content such as Game of Thrones, West World, Last Week Tonight, and more.
Pay For Download Sources
Lets you buy and download TV show episodes as soon as they are available – new content arrives on iTunes all the time and browse the top 100 songs, albums, TV shows, movies, apps, and more.